Yanira Parker
Specialty Sales Associate, Coach, Newark Liberty International Airport
Yanira Parker joined our Hudson Group family in 2016, becoming part of an elite group of Customer Service representatives responsible for our specialty brands. At Hudson, our Specialty Sales Associates are trained to be the ultimate brand ambassadors. Their vast product knowledge allows them to meet the highest standards of Customer Service, while their problem solving skills ensure that the customer's needs are always met. The Specialty Sales Associates are a vital part of our team as their daily face-to-face interactions with the passengers allows us to continually develop our relationship with the traveling public.




"Hudson cares about their people as much as they care about their customers."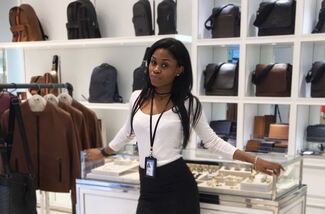 Together We Empower
Yanira shares what makes her proud to be a Hudson team member.