Our Expertise
Reimagining the travel experience
Our four pillars – Travel Convenience, Specialty Retail, Duty Free, and Food & Beverage – are at the core of our strategy, and are what truly differentiates us as a travel experience leader in North America. Over the years, we have built a best-in-class store portfolio, augmented by digital technology and operational excellence, that seamlessly delivers what our team members, travelers, landlords, and partners are looking for and more – because when we say we're the Traveler's Best Friend, we mean it.
Travel Convenience

See Gallery

Specialty Retail

See Gallery

Food & Beverage

See Gallery
Travel Convenience
We set the standard for travel convenience. Anchored by the iconic Hudson brand, our travel convenience stores are the go-to retail destinations at airport and commuter stations across North America. Each store is positioned as a one-stop-shop, offering the most diverse product assortment in the key categories of Media, Essentials, Marketplace, and Destination. For local flavor and flair, our locally-themed concepts bring to life a true sense of place through our merchandise, partners, and store design – it's the best of Hudson, carefully curated by and for the unique needs of the local market.
See how our most recognized brand comes to life:
Digital: Hudson Nonstop
Local: Land Speed Depot by Hudson, Mad Ave Market by Hudson, Pike & Pine
Traditional: Hudson, Hudson News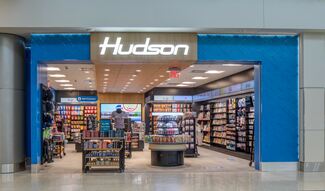 Specialty Retail
There's something for everyone in our stores. With the global reach of our parent company, Dufry, our unparalleled and dynamic specialty retail portfolio spans a wide variety of categories - like accessories, beauty, books, and fashion - and continues to evolve to meet shopping preferences. We partner with more than 100 of the best local, emerging, national, and global brands to develop standalone stores, new retail formats, and shop-in-shop experiences with an emphasis on optimizing brand execution, from store design to customer service.
Meet some of our exclusive brand partners:
Briggs & Riley
Build-A-Bear Workshop® (shop-in-shops)
Filson
Victoria's Secret (shop-in-shops)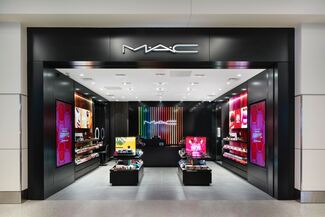 Specialty Retail - Proprietary
It can only be found here. Available exclusively by Hudson, our proprietary specialty retail portfolio is a captivating collection of brands that have quickly become fan favorites. Ranging from a contemporary bookstore to a shop-in-shop format that doubles as a brand incubator, we create experiential retail spaces that allow for the discovery of the best products and brands across accessories, books, electronics, wellness, and more.
Get to know our proprietary concepts:
Ink by Hudson

Tech On The Go

5th & Sunset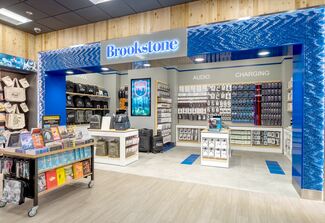 Duty Free
We champion luxury brand experiences. As the largest duty free operator in North America, we have an unmatched depth of experience in providing our airports with prestigious duty free offerings, tailored specifically for each location. Our duty free stores fuse a high-end brand selection with a glamorous store design and layout, boasting the most extensive brand portfolio of confections, cosmetics and fragrances, fashion accessories, spirits, and tobacco products.
Let us introduce you to our Duty Free brands:
Dufry

Nuance

World Duty Free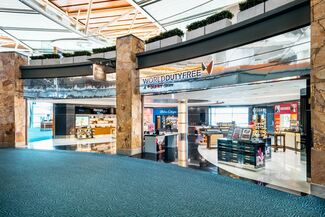 Food & Beverage
Take a bite out of our delicious food and beverage selection. From iconic global brands – to beloved local and regional eateries – to our proprietary fresh grab and go line, Traveler's Best – our Food & Beverage portfolio offers a dining experience fit for every travel journey. We operate a wide range of restaurant formats, no matter if it's for a sit-down meal, an afternoon pick-me-up, a mid-day cocktail, or just a quick snack on the go.
Have a taste of our F&B portfolio:
Bar: Decanted
Coffee: Dunkin' and Starbucks
Fast Casual: Plum Market
Quick-Service Restaurant (QSR): Jason's Deli, Joe & The Juice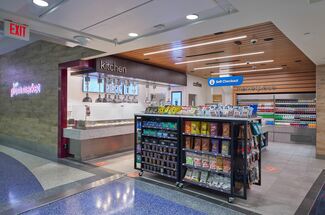 Digital Offerings
Call us the masters of innovation. Whether shopping in-store or browsing online, we've developed innovative new concepts and omnichannel shopping experiences that can't be found anywhere else. Our comprehensive digital technology portfolio allows us to drive engagement and build brand loyalty before, during, and after the travel journey, all while making it easier and effortlessly more convenient to shop our stores.
Experience our first-to-market digital offerings: