Hudson's 2021 Year In Review
When 2020 wrapped up, the industry was optimistic that travel would rebound in the year ahead. And it certainly did in 2021. Travelers took to the skies and roads again, and rediscovered their love for exploration, this time with masks, sanitizers, and even at-home COVID tests in their carry-ons.
While travel still looked different this year, one thing was for sure. Hudson's commitment to the industry, its travelers, partners, and team members never faltered. In fact, Hudson's strategic decision to reopen stores back in 2020 – one of the first travel retail concessionaires to do so – set the stage for the company's strong and continued rebound in 2021. Working in close partnership with its landlord and business partners, Hudson's early lead in rebuilding its business and adapting to new retail trends resulted in strong 2021 performance and was well ahead of passenger growth levels.  
By focusing on its four strategic pillars – travel convenience, specialty retail, duty free, and food and beverage – Hudson launched new store formats, grew an expansive brand portfolio, and strengthened its digital offerings, ultimately further solidifying its position as a leading one-stop-shop retailer.
Here's a look at what Hudson was up to in 2021.
Surpassing Milestones On The Journey To "Building Back Stronger, Together"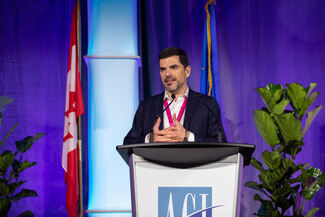 As travelers planned mini road trips or even some big escapes, domestic business began to return. And when travel got a shot in the arm – literally – Hudson saw a more significant increase in traffic to its stores.
With advancements in vaccine availability, the reversal of travel restrictions, including for international passengers, and the gradual revival of big commuter cities, it was clear that travelers were more than ready to redeem their flight credits. By year-end, more than 85% of Hudson stores were reopened, and there were strong indications that international travel, while the slowest to return, was on a path to continued recovery.
At the same time that business was returning, the Hudson team was growing. Following the retirement of Roger Fordyce after more than 30 years of service, the last three as CEO, Jordi Martin-Consuegra was appointed as CEO and Brian Quinn as Deputy CEO. Hudson also worked to bring back as many of its furloughed team members as business allowed, and announced two strategic hires – Amy Zuckerman as SVP of People, and Benjamin Harmstorf as Chief Financial Officer. With a strong team in place and a people-first approach, Hudson made lasting impressions and delivered a world-class level of service.
However, Hudson's biggest milestone came at the end of the year. As a powerful testament to its commitment to the industry, its team members, and partners, Hudson won the 2021 Retail Operator Adaptability Award from Airports Council International-North America.
No matter what the road to recovery held, Hudson achieved a number of successes during one of the most significant and transformative years in its history.
Growing The Most Iconic & Recognized Travel Convenience Brand In The Industry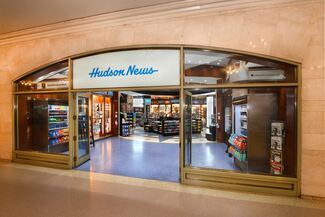 From depictions in Hollywood films to a Hudson News seen on the moon in Ad Astra, travelers have come to know Hudson's travel convenience stores as the go-to retail destinations any time they travel.
With that unparalleled expertise in travel convenience and essentials, Hudson continued to grow its most iconic brand. The Virgin Hotels Las Vegas became home to the first-ever Hudson convenience store in a hotel-casino. With the return of commuters to New York City, the flagship Hudson News store reopened in Grand Central Terminal, complete with a compelling new design that paid homage to the deep history of the building and Hudson's legacy there. And in Seattle, the locally-inspired travel convenience concept, Pike & Pine, delivered a hometown welcome full of local flavor and flair.
It's clear. What makes Hudson, Hudson, starts before the travel journey even begins – it's all about brand recognition.
Redefining Specialty Retail Through Brand Partnerships & Experiential Store Concepts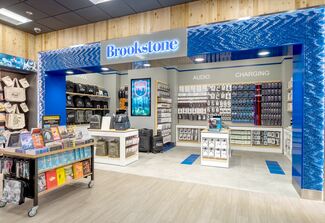 Whether looking for a global brand name or a new local favorite, travelers rested easy knowing that Hudson had the unique and differentiated specialty retail experiences to meet their every need – even as trends and expectations changed.
When there was a need for contactless shopping, Hudson created new ways of retailing. Automated Specialty Retail redefined the traditional vending model by introducing a multi-brand experience that delivered the specialty brands, even up-and-coming, that travelers wanted – when and how they wanted them.
When there was a demand for a one-stop shopping experience, Hudson delivered a first-to-market store format known as Evolve. Evolve brought the best of travel essentials together with branded shop-in-shops from more than a dozen powerhouse and local brands for ultimate convenience, accessibility, and a true sense of place.
And when there was a heightened focus on experiential retailing, Hudson reimagined the Brookstone travel brand with a captivating new store design, interactive branded discovery zones, and expanded product categories.
Coupled with the opening of standalone brand stores, like the first-ever airport Filson store or a new Tattered Covers in Denver, these new concepts continued to showcase what Hudson does best – delivering the newest products and concepts,  creating experiences travelers could indulge in, and empowering local businesses and entrepreneurs with new avenues for growth.
Expanding The Duty Free Footprint Through The Global Reach Of Dufry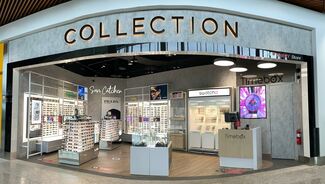 Both domestic and international travelers reveled in luxury through Hudson's expansive duty free offerings. As the largest operator of duty free stores in North America, and with the tremendous scale and scope of its parent company, Dufry, Hudson provided a wealth of offerings.
Global luxury brands, as well as regional products that reflected local culture and history, provided travelers with an inviting retail experience and a true sense of place, while digital innovations drove traveler loyalty and interaction before, during, and after their travel journey.
As international travel continued to return, Hudson even delivered new duty free stores, opening a new Collection store and reopening the long-awaited Transborder store in Toronto.
In short, Hudson's duty free teams were always there for travelers, backed with an unparalleled brand portfolio, industry-leading connections, and the best of the best stores.
Bringing More To The Table Through An Expansive Food & Beverage Portfolio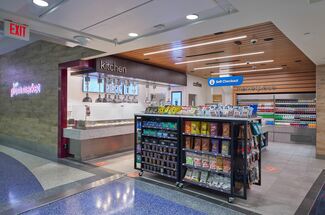 From arrival to departure, travelers looked to Hudson for great-tasting food they could feel good about while on the go.
Hudson's signature food brand, "Traveler's Best," expanded its grab and go offerings to include more than 50 products, from travel staples like nuts and trail mixes to ready-made salads and sandwiches.
In Vancouver, Hudson opened its second location of the globally-recognized juice and coffee bar, Joe & The Juice. Meanwhile stateside, Sarah's Candies in Chicago Midway delighted travelers with local sweets and treats, and a Dunkin' Express in Boston made morning "pick me ups" a breeze.
Most importantly, Hudson celebrated a mouthwatering milestone with the opening of its first-ever restaurant and bar, Plum Market, in Dallas Fort Worth. Plum Market delivered organic and all-natural dishes through traditional table service, a full-service bar, and a grab and go marketplace complete with self-checkout.
These new openings signaled Hudson's unwavering commitment to growing its F&B portfolio and delivering offerings for every lifestyle – through freshly prepared products, convenient dining options, and a curated brand assortment.
Investing In Cutting-Edge Technology To Become The Leading Digital Travel Retailer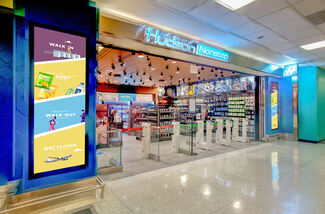 No matter how travelers chose to shop, Hudson made sure they could do so on their own terms. Deepening investments in back-end infrastructure, including recent point of sale enhancements, positioned Hudson to be a true master of innovation and leader amongst its peers.
In-store, Hudson helped busy travelers save time and skip the line with new payment methods. Mobile POS let travelers checkout from anywhere in the store with the help of a team member, while expanded self-checkout capabilities made it simpler and more intuitive to scan, bag, and go. This also meant team members could spend more time providing travelers with expert help and service where they needed it.
The new Hudson Nonstop stores in Dallas Love Field and Chicago Midway also provided travelers with a checkout-free shopping experience thanks to Amazon's Just Walk Out technology. By inserting a credit card, travelers entered the store, took their must-have travel essentials, and exited, all without stopping to pay. And in Dallas, travelers could even enter and pay at Hudson Nonstop with their palm, as Hudson was the first travel retailer to offer Amazon One.
For those that preferred online retailing or even a combination of both, Hudson met them at all parts of their journey. From buy online and pick up in-store (BOPIS) in airports across North America through Reserve & Collect – to an e-commerce presence with HudsonBooksellers.com – to a duty free loyalty program designed to reward repeat shoppers, Hudson continued to expand its digital footprint to further reach its key audiences. Hudson even launched an invitation-only shopping platform, Emporium, which offered discounted luxury products to its team members, friends and family, and business partners.
Thus, backed with rich data, a strong technology portfolio, and an overarching omnichannel strategy, Hudson's digital approach enabled differential growth and delivered transformation like no other – both in-store and online.
Making Hudson The Best Place To Work For Every Team Member Across North America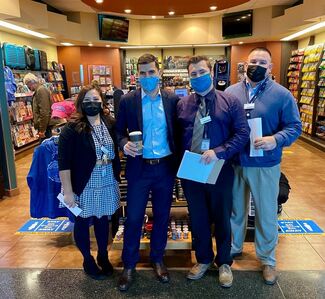 At the heart of Hudson's business are people. They're the reason why the Traveler's Best Friend experience comes to life, and why every traveler feels at home no matter where they're heading. As team members continued to be there for travelers, Hudson made sure to be there for them too.
With safety at the forefront, Hudson's Emergency Response Team (ERT) sourced an ample supply of masks, monitored the latest health guidance from the U.S. CDC and the Public Health Agency of Canada, and removed potential barriers by providing pay to hourly team members to get vaccinated.
Equally as important was ensuring every team member had the opportunities to succeed, both at work and beyond. Under the direction of new SVP of People, Amy Zuckerman, Hudson launched a revamped digital onboarding program for new hires; expanded benefits, including offering a 50% food and beverage discount; and developed new Diversity & Inclusion (D&I) training to better embed the unique identities, backgrounds, and perspectives of its team members, travelers, and communities into its business framework.
Outside of work, Hudson recognized the need to champion affordable education. Whether pursuing higher education, preparing for the next step in their career, or simply exploring their passions, team members received tuition assistance through Hudson's newly launched tuition assistance program, TAP Into Your Potential. To help families, the Mario DiDomizio Excellence In Education Scholarship also provided tuition scholarships to children of Hudson team members.
When Hudson team members were doing what they loved – and were empowered with the tools to do so – they exceeded expectations, delivered unparalleled customer service, and owned their role as the Traveler's Best Friend.
ESG: Deepening Commitment & Creating Positive Impact On The Road To Meaningful Change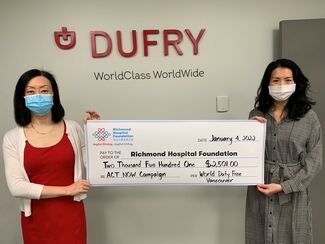 Guided by a mission of turning the world of travel into a world of opportunity, Hudson strengthened its Environmental, Social & Governance (ESG) commitment, and turned purpose into action.
Building on a strong legacy of philanthropic support, Hudson continued its partnerships with local and national organizations to enrich and foster community connections.
Across the country, travelers donated more than $179,000 to Communities In Schools (CIS) to surround students with a community of support. In Canada, the duty free teams supported five local charities through fundraising and in-kind donations. And in its original hometown state of New York, Hudson raised more than $17,500 for the Harlem Junior Tennis & Education Program (HJTEP).
To further reflect the communities it serves, Hudson's Diversity & Inclusion Committee remained focused on fostering a diverse and inclusive environment for all, with a strong emphasis on the four key areas it outlined in 2019 – Recruitment, Career & Talent Development, Compensation, and Organizational Culture. As a result, Hudson improved its diversity in a number of areas, including a higher number of women in executive positions, more Asian and African American individuals at senior levels, and greater Hispanic representation in both management and associate roles amongst the corporate team. Hudson also had the opportunity to join Dufry's newly-formed Diversity & Inclusion Steering Committee, and provide valuable feedback in the global internal D&I Survey.
And to help offset the environmental impact the travel industry has had on the community and the planet as a whole, Hudson set out to be more sustainable in its operations. Whether removing all plastic straws and stirrers in its food and beverage locations, or partnering with M·A·C Cosmetics to open a new eco-friendly store in Salt Lake City, Hudson worked to leave the travel destinations it came in contact with in an even better position than before.
The efforts for better corporate citizenship were clearly visible across all parts of Hudson's business – from driving change for its team members and developing stores that travelers could feel good about shopping in, to taking community support to new heights.
A Look Ahead: Charting New Courses For 2022 & Beyond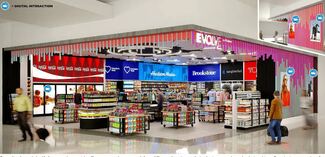 While 2021 laid the transformational foundation, 2022 is all about growth, innovation, and delivering on Hudson's core purpose of being the Traveler's Best Friend.
Over the next year, Hudson will introduce new stores as well as expand its Hudson Nonstop, Evolve, Automated Specialty Retail, and Brookstone concepts to ensure that every traveler from coast to coast can experience the innovation and one-stop shopping that only Hudson can deliver. As part of this expansion, Hudson will also further evolve the connection between its digital platforms and in-store shopping options through new technology, processes, and digital offerings, like rolling out Emporium to its landlord partners.
Hudson also has the unique opportunity to use its reach and scale to create a better society, and will continue on that journey through intentional actions – furthering D&I both nationally and globally, expanding charitable giving programs, and introducing new ESG initiatives are just the start.
Above all, Hudson looks forward to welcoming back even more travelers with open arms, just like a best friend would.
Interested in being a part of Hudson's 2022 journey? Follow along on LinkedIn, Twitter, and Instagram, and subscribe for its press releases to be the first to know about current initiatives, new milestone openings, and latest to market innovations.