M·A·C Opens At Salt Lake City International Airport
The first-of-its-kind M·A·C concept offers a curated shopping experience based on consumer insights and industry trends
New York, New York – June 17th, 2021 – M·A·C Cosmetics, in partnership with Hudson, welcomes domestic and international travelers to an innovative specialty retail concept in Salt Lake City International Airport (SLC) – Concourse A. Driven by consumer experiences and trend-led merchandising, the store design reflects M·A·C's celebration of individuality and diversity rooted in the brand credo of All Ages, All Races, All Genders, as well as the brand's commitment to improving its sustainability.
The design of the retail space is backed in consumer research, giving today's traveler exactly what they desire. Through a fluid and engaging layout, consumers can conveniently grab-and-go their favorite M·A·C products and easily access M·A·C's legendary artistry expertise. Reflecting M·A·C's position at the forefront of trendsetting, the store's design is flexible, allowing everything from the store layout to products and digital touch points to seamlessly evolve with consumer trends.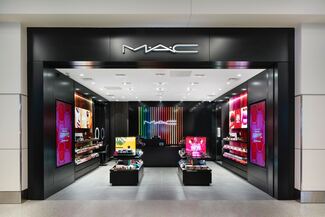 "M·A·C Travel Retail has carefully considered what American consumers currently demand most while traveling and we are excited that this store's innovative design and merchandising delivers on that and more," said Rick Whotte, Senior Vice President & General Manager, M·A·C & Too Faced, Travel Retail Worldwide, The Estée Lauder Companies. "Additionally, as a brand that is committed to making a positive impact, we are glad that we have also been able to implement more sustainable practices with the opening of this store. We are proud to partner with Hudson who have been invaluable in bringing this new M·A·C experience to life."
M·A·C products fall into different zones around the store including What's New, I Forgot, Gifts, M·A·C Classics, First Class Lips, Non-Stop Flawless Skin and Custom Eyes. Throughout the store are digital touch points, including in-store screens and QR code integration that allow travelers to easily access product information, how-to videos and a variety of additional content exclusive to travel retail. A dedicated area will also have the latest in virtual try-on technology available for consumers who want a no contact beauty experience.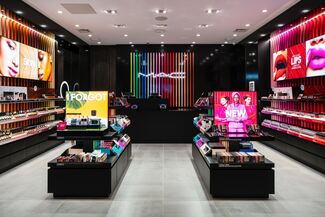 "We share M·A·C's commitment and vision to delivering elevated retail experiences through innovative collaboration and design elements that showcase environmentally-conscious advancements," said Roger Fordyce, Chief Executive Officer of Hudson. "With the opening of the new M·A·C store at Salt Lake City International Airport, we are continuing to transform how we grow our business in a way that is beneficial for our company, impactful for our travelers, and most importantly, sustainable for the communities we serve."
Devised with M·A·C's signature style, the store's fixtures, which include responsibly sourced materials where possible, were created using a modular design that allows for flexibility and can be easily disassembled, repurposed, or recovered. Low emitting paints were leveraged in the store for improved air quality while adhering to the M·A·C look and feel.
To help reduce energy usage, efficient LED lighting and ENERGY STAR certified displays were used on either side of the space to delight consumers. Statement mirrors featured around the store contain recycled glass, which encourage consumers to try on their prospective purchases no matter where they are in the store.
In celebration of the M·A·C Salt Lake City International Airport opening, travelers who spend $49 will receive a free makeup pouch. Travelers can visit the new M·A·C store at Salt Lake City International Airport, Concourse A near Gate A25.