Hudson's 2020 Year In Review
2020 was a year like no other. From the public health crisis – to the movement in racial and social justice – the year brought more challenges and change than anyone could have imagined. Expectations around travel changed tremendously in 2020, with a heightened need for cleanliness and safety, and travelers increasingly seeking contactless, "no-touch" shopping experiences. For Hudson, that meant a disruption to business in a way that hadn't been seen in its history, yet the company made a commitment to remain operational to serve the essential workers passing through airports and commuter hubs each and every day.
While unprecedented, disruptive, and at times, overwhelming, the year demonstrated that with drive, leadership, and ingenuity, Hudson could overcome almost any constraints or challenges in its way. With the close of 2020, Hudson shares a look at some of the year's milestones and what the company is looking forward to in 2021.
Redefining The "New Normal" Business Operating Model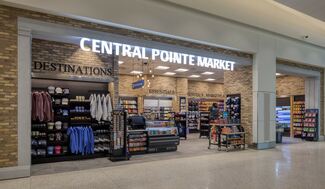 Beginning in March, the haunting images of empty seats, grounded planes, and deserted terminals became commonplace as non-essential travel was limited, flights were canceled, and stay at home orders were put into place. With little to no passengers traveling, Hudson made the difficult decision to temporarily close more than 700 of its stores at the height of the pandemic, and furlough a large percentage of its dedicated workforce.
As travel slowly started to return at the beginning of May, Hudson worked closely with its landlords and ACDBE partners to gradually re-open stores across North America, and bring back a portion of its workforce. But things were different, and it was evident that retailers like Hudson needed to change the way they did business to evolve with the long-term health and economic implications of COVID-19 that had unfolded. As such, re-inventing the same Hudson experience that travelers knew and loved, but with COVID-19 restrictions in mind, became essential.
Each Hudson-operated store was immediately retrofitted with social distancing measures, from store signage and decals – to Plexiglas sneeze guards and in-store stanchions to manage crowd control. New policies from airlines, including mandatory mask requirements and the suspension of in-flight food and beverage services, led to heightened demand for Grab & Go food options and expanded health and beauty offerings, which Hudson met with its product line, "Traveler's Best." Additionally, by leveraging its existing brand partnerships, Hudson introduced its first travel convenience shop-in-shop experience with global brand Sunglass Hut, making it more convenient than ever for travelers to purchase premium eyewear while standalone specialty retail stores remained temporarily closed.
With more stores re-opening as the months went on and summer approached, Hudson was able to resume many of its original business development plans heading into 2020. From two new stores at LaGuardia Airport Terminal B to six new stores at Salt Lake City International Airport Concourse A/Terminal Plaza, Hudson delivered locally-inspired concepts on-time and in alignment with the completion of major airport redevelopment programs, signaling Hudson's unwavering commitment to its landlord partners.
Preserving Culture & Safeguarding Team Member Health And Safety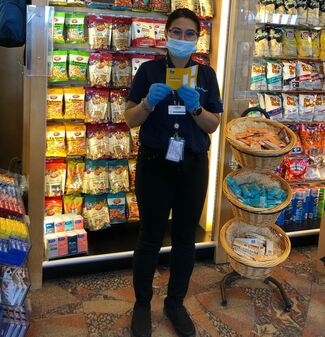 The global spread of COVID-19 introduced the world to essential frontline workers – medical professionals, teachers, aviation and transportation employees, retail workers, and more, all working to keep businesses operational and fighting tirelessly to champion health and safety.
To protect these individuals and ensure its stores remained operational and sanitary, Hudson created its Emergency Response Team (ERT), an internal cross-functional team that met daily to assess COVID-19 risks to the business, develop operational policies and procedures to keep team members and customers safe and secure extensive PPE supplies.  
While it was inevitable that Hudson would have COVID-19 cases within its workforce, Hudson's decision to offer 24/7 assistance through its Employee Assistance Program and cover paid sick leave allowed Hudson to prioritize the mental wellbeing of its team members and reduce the unnecessary exposure and spread of COVID-19 within its workforce. These essential team members worked harder than ever to keep each other, customers, and the stores safe, showing up each and every day. As just a small token of appreciation, Hudson also designed a recognition program to reward team members for their hard work, inclusive of expanded in-store discounts, Hudson hero pins, in-store recognition celebrations, and more.  
However, equally important as taking care of the active team members was supporting those that were out on furlough as a result of the temporary store closures. Throughout the entire pandemic and into 2021, Hudson continued to cover 100% of expenses for healthcare benefits for all of its furloughed team members and provided monthly updates about their status and the state of Hudson's business and its recovery.
Digital Transformation Through The Lens Of COVD-19
COVID-19 brought major disruption to the retail industry. With consumers shifting their purchasing habits drastically towards online channels and the need for contactless shopping environments when visiting brick and mortar stores, retailers had to find a way to blend the physical and digital experience in-store to meet demand.
At the onset of the pandemic, Hudson immediately made modifications to its checkout process, implementing "Tap To Pay" capabilities on eligible purchases and providing the opportunity for "Scan, Bag & Go." While a percentage of Hudson stores already had traditional self-checkout capabilities, Hudson also made the decision to expedite the roll-out timeline for 250 additional self-checkout machines, acknowledging that travelers were looking to shop at the speed and convenience that best fit their schedules and within a contactless environment.
Further building on the need for a contactless shopping experience, Hudson introduced PPE vending machines to 27 leading airports across North America during the summer. Stocked with the "Traveler's Best" proprietary brand line of PPE products and sealed with an antimicrobial shield on the surface, Hudson's machines provided travelers a convenient and safe way to purchase the essential PPE products they needed for their journey.
Thanks in part to a strong information architecture, each of Hudson's digital innovations were implemented organization-wide extremely quickly, allowing Hudson to rapidly adapt to changing traveler preferences and meet landlord needs. This back-end architecture, inclusive of a state-of-the-art point of sale system (POS) and an enterprise resource planning tool (ERP) from SAP, was part of an overarching digital transformation project for Hudson, known as Hudson Next, enabling the company to deliver new features and functionalities for its travel convenience, specialty and food and beverage locations across the U.S. and  Canada.  These projects, completed successfully in the midst of COVID-19 and ahead of schedule, are a testament to Hudson's commitment to furthering digital innovation in-store and improving the travel experience for its customers.
Supporting Local Communities
With many families suffering financial hardship due to a job loss or COVID-related medical bills, Hudson knew it was more important than ever to continue to give back to the communities it serves.
In December, Hudson launched a company-wide toy drive initiative to provide families in need with gifts for the holidays, partnering with Toys for Tots at a national level and encouraging team members to donate to similar organizations within their own local communities. Additionally, as it has done for the past 10 years, Hudson continued to support Communities in Schools (CIS), the largest and leading school dropout prevention group in the United States. Hudson's funds in 2020 have helped CIS provide technology for remote learning as well as access to mental health resources, social services, and regular meals that students relied on from schools prior to the COVID-19 pandemic.
Championing A Diverse Workforce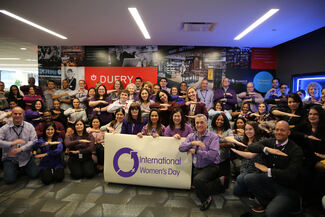 While the pandemic raged on, communities around the world came together to support one another for another cause, showing that local action could lead to global impact. The death of George Floyd brought renewed attention to racism and police brutality as communities rallied for racial and social justice. As a company that sees diversity as one of its greatest assets – both within its workforce and its business partners – standing in solidarity with the Black Lives Matter (BLM) movement was important to Hudson and its leadership team.
In addition, Hudson's Diversity & Inclusion Committee launched a new initiative internally to champion educational awareness and dialogue around diversity, equity, and inclusion, and to celebrate the diversity within Hudson's workforce.
Building The Foundation For Long-Term Recovery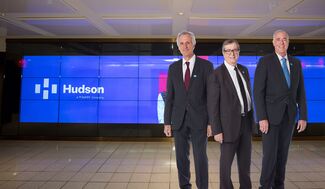 In order to further facilitate the execution of business strategy, minimize cash spend, and optimize operational efficiency, Hudson and its parent company, Dufry, announced a merger that would enable Dufry to acquire all remaining shares of Hudson. With the transaction completed in December, Hudson was no longer traded on the New York Stock Exchange and once again became 100% owned by Dufry, as the company was for over nine years prior to Hudson's IPO in 2018.
While Hudson's ownership structure changed, its key business strategy remained unchanged – to grow the four key pillars of travel convenience, specialty retail, duty free, and food and beverage, while further evolving its digital footprint. Most importantly, Hudson will continue to serve as the Traveler's Best Friend.
Standing Ready For 2021 & The Rebound Of Travel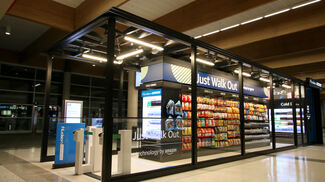 While many in the industry and the world continue to ask, "when will things return to normal?" or "when will this pandemic end?" the arrival of a vaccine brings the promise of hope. For the travel industry, the wide-spread distribution of a vaccine is crucial in restoring traveler confidence and eliminating quarantine restrictions that hinder or restrict both leisure and business travel. While some predict that travel will not return to 2019 levels for a few years, the decisions made during the pandemic by concessionaires will lay the foundation for wide-scale rebuilding efforts in the future. For Hudson, this means continuing to invest in digital innovation; leveraging new and existing brand partnerships, and cross-collaborating with its global peers.
With an emphasis on accelerated in-store digital transformation, Hudson will introduce a new automated retail concept to airports across North America in 2021, which will bring together a carefully-curated selection of leading and global name brands. This concept, designed to be similar to a mini shopping mall within the confines of the airport, will make it more convenient and accessible for travelers to purchase the products they're looking for, all while promoting a contactless shopping environment.
Additionally, Hudson will continue to introduce Amazon's Just Walk Out technology to more Hudson convenience stores, following success with its first contactless travel convenience store – Hudson Nonstop – which opened in the first quarter at Dallas Love Field Airport (DAL). Just Walk Out technology allows travelers to quickly enter the Hudson Nonstop store using their credit card, take the products they're looking for, and then walk out of the store, offering shoppers an innovative walk-through experience. After they leave the store, shoppers are charged for the items they selected and walked out of the store with.
With social distancing and other COVID-19 measures likely here to stay for some time, opportunities such as these to advance contactless shopping are the future of travel retail.
Leveraging its new store concepts as an opportunity to introduce an expanded merchandising selection, Hudson plans to further grow its food and beverage business through an enhanced and expanded Grab & Go category and collaboration with new leading brand partners. With the planned opening of Hudson's first sit down restaurant, Plum Market, in 2021 at Dallas Fort Worth International Airport, Hudson will continue to broaden its food and beverage offerings for travelers.
These initiatives are just a few of the exciting development opportunities Hudson looks forward to as it leaves behind 2020 and enters the new year ahead. The year 2020 will forever be known in the history books as unprecedented. But despite the hardships faced, Hudson was able to adapt, evolve, and innovate – thanks in large part to its team members, business partners, landlords, and vendors. Throughout the entire pandemic, these individuals showcased unwavering dedication, a commitment to service, and above all, displayed actions that were a true testament to what it means to be the Traveler's Best Friend. Looking back on the past year, it's clear Hudson's resilience would not be possible without these individuals.
No matter what 2021 brings, with its partners at its side, Hudson Stands Ready.