An Open Letter to Our Hudson Team Members
As COVID-19 continues to impact communities around the world, people are coming together to help one another like never before. As a company that prides itself on being the "Traveler's Best Friend," that commitment remains unwavering - travelers need us now more than ever and communities are counting on us. As such, we've kept many of our North American operations open so that we can continue to serve the healthcare professionals, essential workers, and travelers still passing through our stores. Because of this, our teams are being challenged like never before to source the products and offerings our customers need, while ensuring we're taking the preventive measures to keep our stores clean and maintain a healthy environment for our team members and customers. 
We're very proud that our teams are continuing to work together and leading with humanity, compassion, and understanding - taking our core values to new heights. They're making a difference each and every day, and while we can't be there in person to tell them, our Hudson leadership has written letters of gratitude letting them know just how much they are appreciated for their efforts and dedication to our business. Thank you, team Hudson.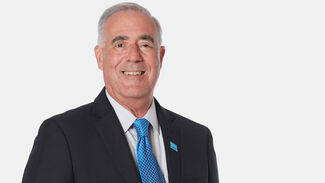 Roger Fordyce, Chief Executive Officer
"Uniting together means standing apart is a simple message about how each and every person can play a role in combating the COVID-19 virus by practicing social distancing and other guidelines provided by our government agencies.
But the phrase also sends a powerful message about the roles each of us play every day, not just in combating the virus, but also in the challenges we all face today in fulfilling our duties as The Traveler's Best Friend. Airports and commuter hubs are an essential part of life – and each of us who contributes in some way to helping serve other airport and commuter hub workers as well as those that must travel, are a crucial element of that essential service.
So to all of our teams that must stand apart, our front line workers separated from customers by Plexiglas shields, our management team that supports them near or far, our management team that has joined the front line so many times, our corporate teams working from home that continues to create new ways of servicing without their normal working tools, a great big THANK YOU for all that you do and for uniting together."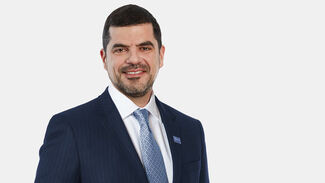 Jordi Martin-Consuegra, Executive Vice President, Chief Administrative Officer, and Deputy Chief Executive Officer
"Years will go by, better times will come, but what you are all doing during this crisis will stay with us as an incredible show of professionalism, pride, and determination. Thank you all for keeping Hudson going in truly hard circumstances: in stores and warehouses; going out each day to serve travelers and meet the expectations of our landlords and partners; in improvised home offices, making sure the lights are always on for Hudson. Stay safe, protect your people, and see you soon, on the other side of this."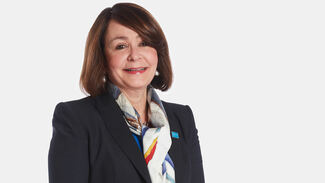 Hope Remoundos, Executive Vice President and Chief Marketing Officer
"To say that I am proud to stand alongside you as we fight COVID-19 together is an understatement. Many of you, like me, have been through challenges before during your tenure at Hudson – hurricanes, wildfires, terrorism, and other extraordinary scenarios that have come our way over the years, and together, we have survived, learned, and improved with each event. Our people are our backbone and strength of this company, and once again we are being tasked with showing our resilience – and "uniting together means standing apart" is how we will continue fighting."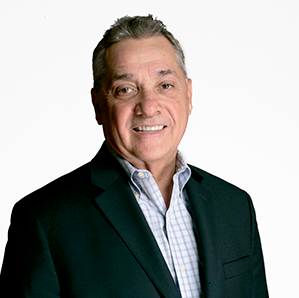 Rick Yockelson, Senior Vice President People & Administration
"I know during these very difficult times that there are so many heroes; some that are keeping us healthy, some that are protecting our safety, and some that are treating our ailments, and they're all getting recognized for their selfless contributions. I would like you, our Hudson team, to know that your efforts too are not going unnoticed. Your dedication to servicing those who have to travel, as the Traveler's Best Friend, is making an impact. To us and to them, you are our heroes.
We think about all of you constantly – about your safety and your dedication, as in these difficult times uniting together means standing apart. Because to me and all of our senior staff, you are family."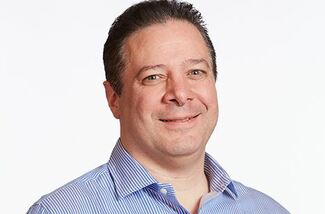 Joseph Landolfi, Senior Vice President Operations
"This is not the work we are used to or even like anything we have seen before. However, our teams, in the field and working remotely, are still doing what we are used to – treating all team members with care and respect and continuing to drive as many sales as possible while remaining true to being the Traveler's Best Friend. These teams across North America are our family, and this family will continue to be uniting together by standing apart until we can see each other again. A family does what it has to do to remain a family, and I truly believe that the Hudson family are the best people on earth!"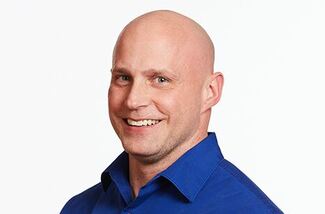 Brandon Park, Regional Vice President Operations
"Uniting together means standing apart – this may not be an easy thing for us to do, as we thrive on being side-to-side with our Hudson family and guests. However, we must continue to plan and move forward; we must continue to smile in the face of adversity; we must continue to be more than just the Traveler's Best Friend, as we are now also the Employee's Best Family as we push to support, care, and protect one another. We will be stronger, more supportive, appreciative of every sale when this is over, and I know we will now be able to handle anything that is thrown our way. I have never been prouder of each of you, and you should all be just as proud of what we as Hudson are accomplishing because none of this would be possible without you!"