Corporate Social Responsibility
Strong commitment to all stakeholders
Hudson is committed to doing our part to support the communities in which we operate.  by focusing on three guiding pillars: our people, our corporate citizenship activities and our sustainability efforts.
We bring value to all travelers, not only in our stores and what we sell, but through our people. They are the heart of everything we do.

---
Our People
For over 30 years, Hudson has provided travel essentials and specialty items to our customers in the U.S. and Canada, but the merchandise we sell is just part of our story. Our People embody our core values of passion, service, dedication, trust, innovation, and teamwork, and they bring our core purpose, being The Traveler's Best Friend, to life. Our growth would not be possible without the ability to attract, identify, hire and retain strong talent.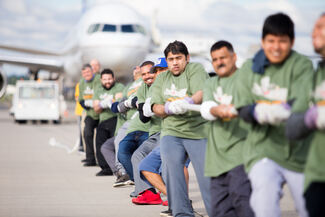 Hudson has operations in 24 of the top 25 busiest airports in North America.
Corporate Citizenship
We care about the organizations we support and embrace programs that are important to employees and customers, such as those that help children access the resources and opportunities they need to build a better future, offering college scholarships, supporting servicemen and women, volunteering to make an impact, and lessening our environmental footprint.

Supporting Education
Communities in Schools (CIS) and its over 160 local affiliates in the U.S. work directly inside schools, building relationships that empower students to succeed inside and outside the classroom. Funds for the CIS organization are collected in Hudson and Hudson News stores with counter-top boxes at registers. To date, Hudson has raised and donated over $3 million for the cause, and has also supported various local programs in the communities we serve, including schools and libraries.
Helping Servicemen and Servicewomen
Hudson continues to partner with local charities in North America to provide support and engagement in the community, including the USO (United Service Organizations). In 2019, Hudson surpassed $4 million in customer donations since the inception of the program of phone cards to the military, sold at Hudson Booksellers, Hudson News, and Hudson airport store locations. The pre-activated AT&T cards allow troops to access the Internet and call home to their families and friends.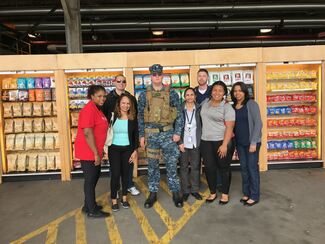 Diversity & Inclusion 
Our workforce comprises colleagues from more than 70 nationalities across all functions and divisions. Our HR policy is to provide equal employment conditions and to offer career opportunities without discrimination to all our employees. We offer and promote working environments where everyone receives equal treat¬ment, regardless of gender, color, ethnic or national origins, disability, age, marital status, sexual orientation or religion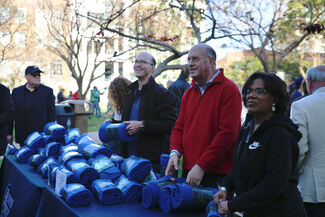 Sustainability
Hudson engages in various efforts to address the Company's potential environmental impact. A few examples of initiatives that Hudson has introduced in order to reduce our environmental impact:
separation of waste, recyclable products and compostable products;

use of compostable silverware at various airports;

construction of stores using sustainable and durable materials;

donation of leftover food to foodbanks.